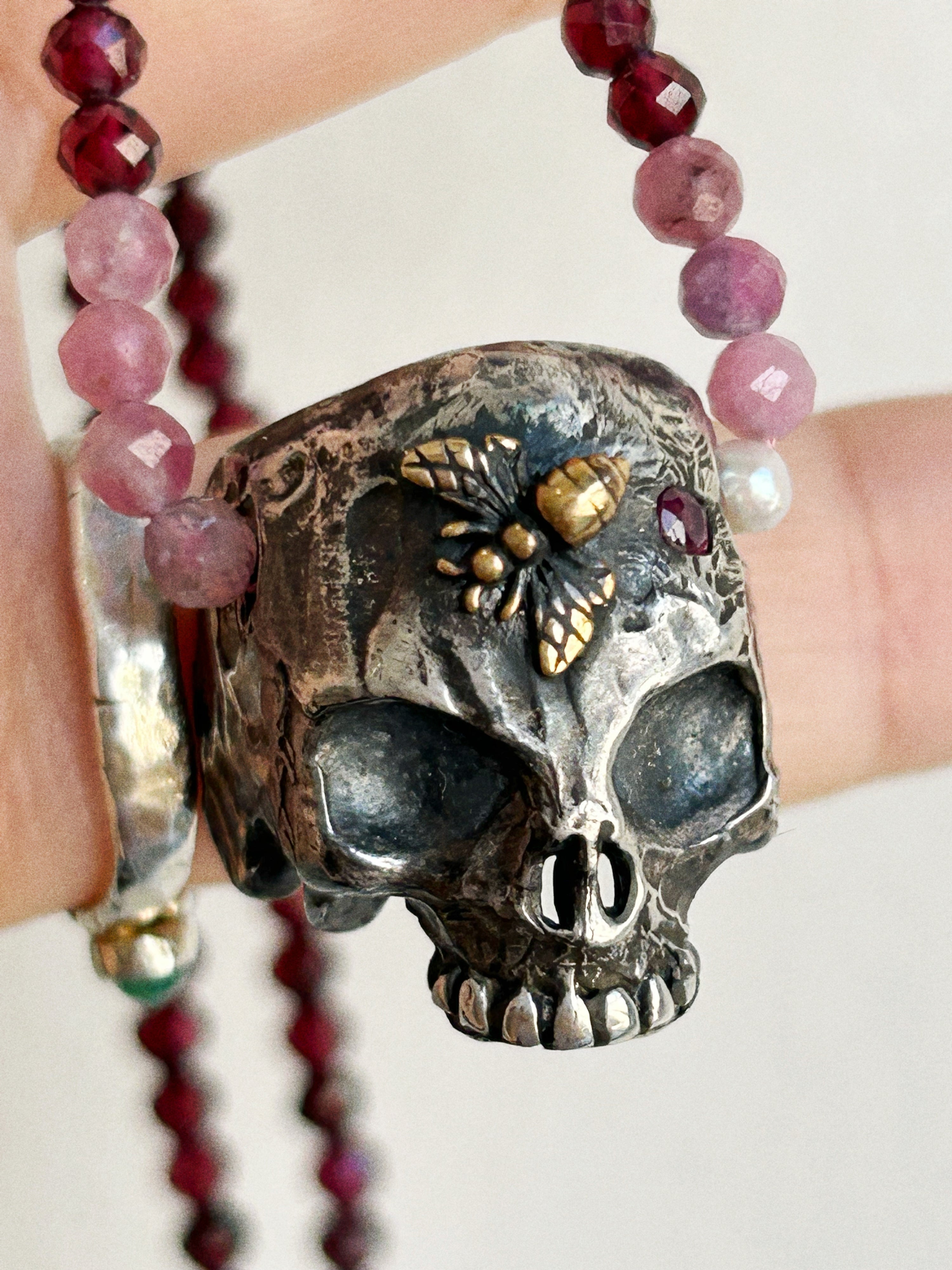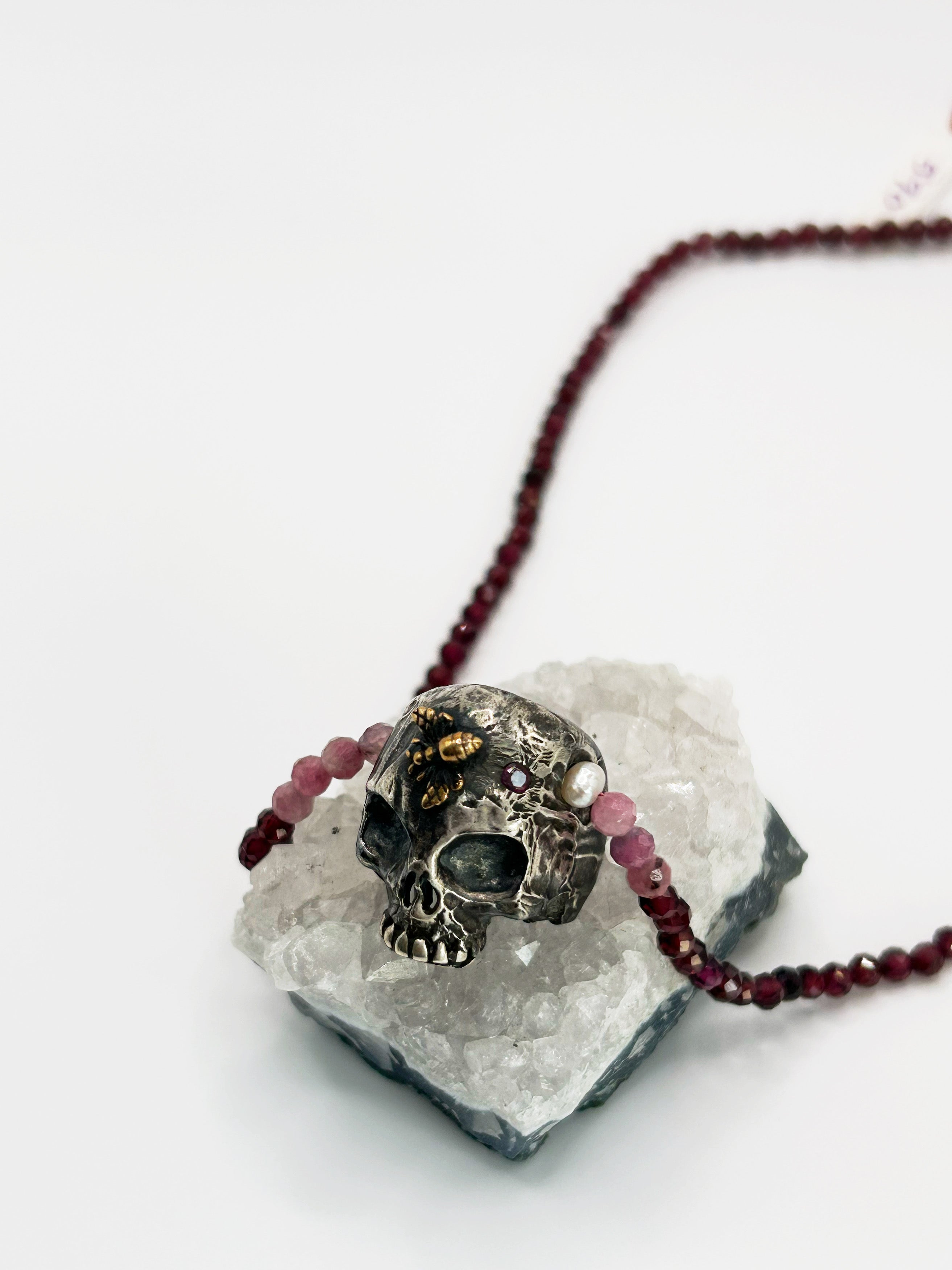 One of a kind skull pendant with sacred bee bronce apliqué  and a vintage flush-set natural ruby.
Sterling Silver + Bronce 
Choose between oxidized sterling silver chain or your preferred beaded necklace. Options can be pearl, malachite, lapis lazuli, or garnet. Message us for the change in
AS PICTURE: natural garnets 20" inches long with sterling silver "s" closure. 
Please allow 2-7 days for delivery for setting your pendant on your chosen necklace medium.
Recently Viewed