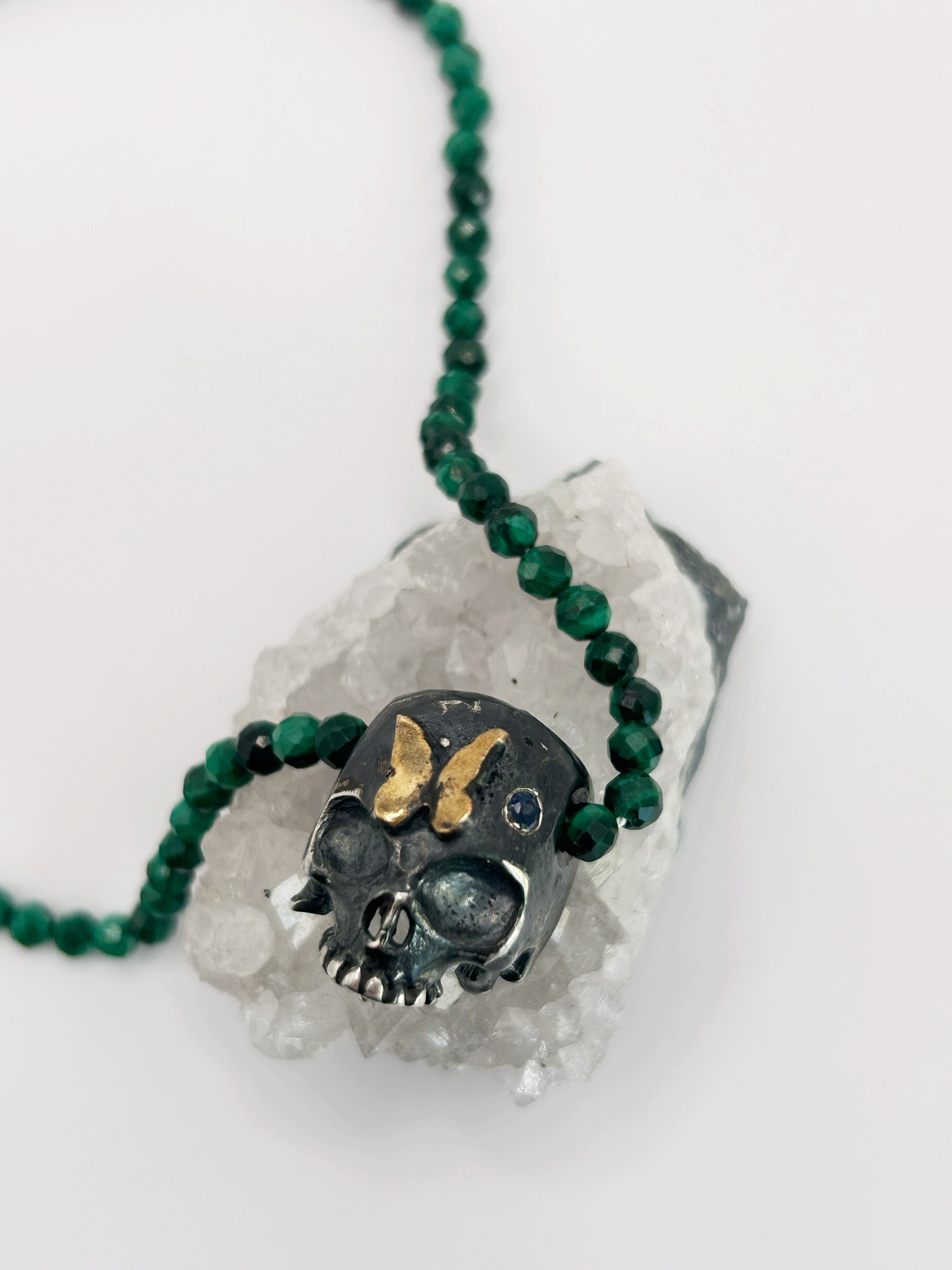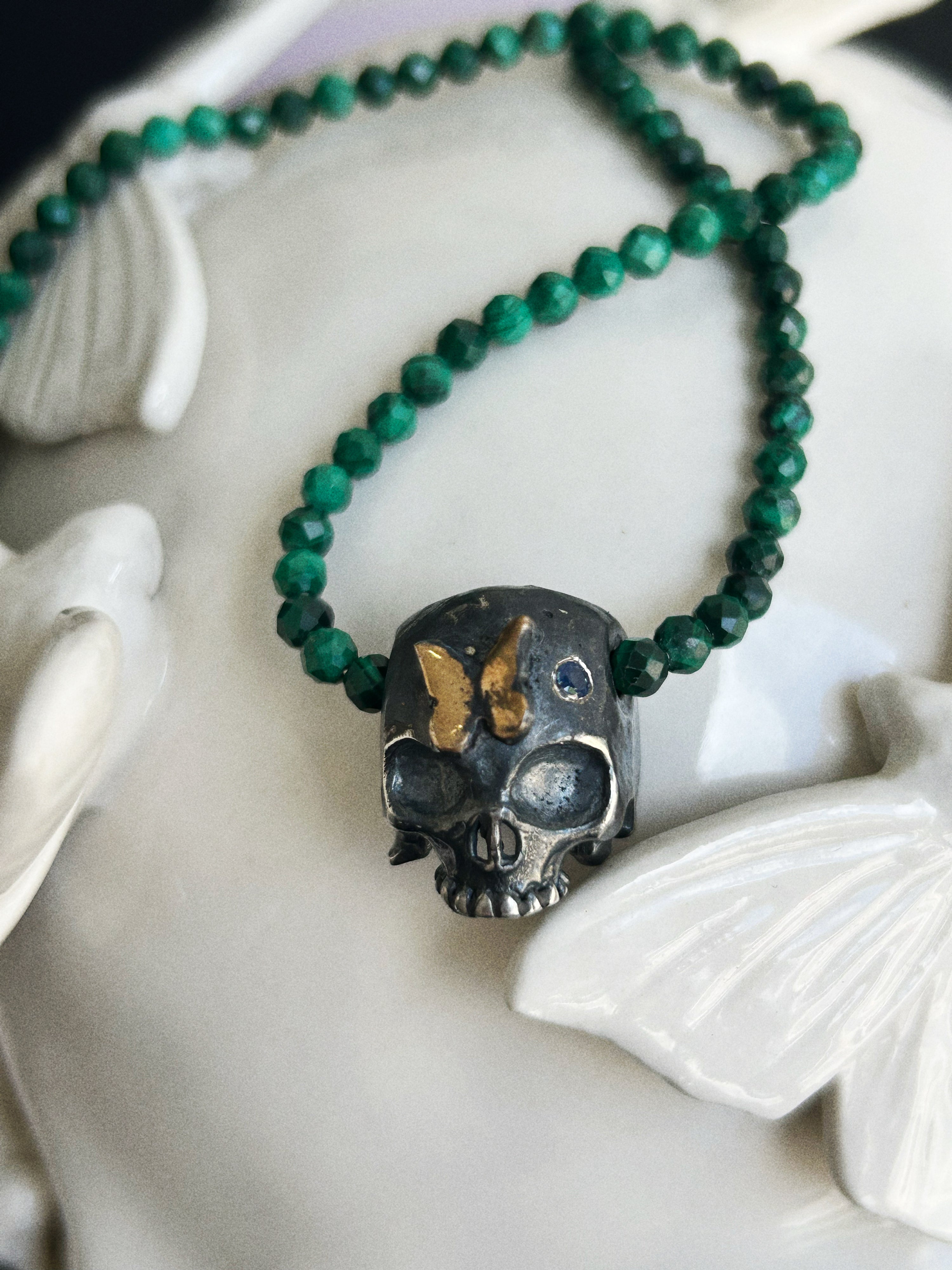 Mariposa Sapphire Calavera
One of a kind skull pendant with bronce butterfly design and a vintage flush-set natural blue sapphire.
Sterling Silver and Bronce 
Choose between oxidized sterling silver chain or your preferred beaded necklace. Options can be pearl, malachite, lapis lazuli, or garnet. Message us for the change in medium. 
AS PICTURE: natural malachite 16  inches long with sterling silver "s" closure. 
Please allow 2-7 days for delivery for setting your pendant on your chosen necklace medium.
Recently Viewed