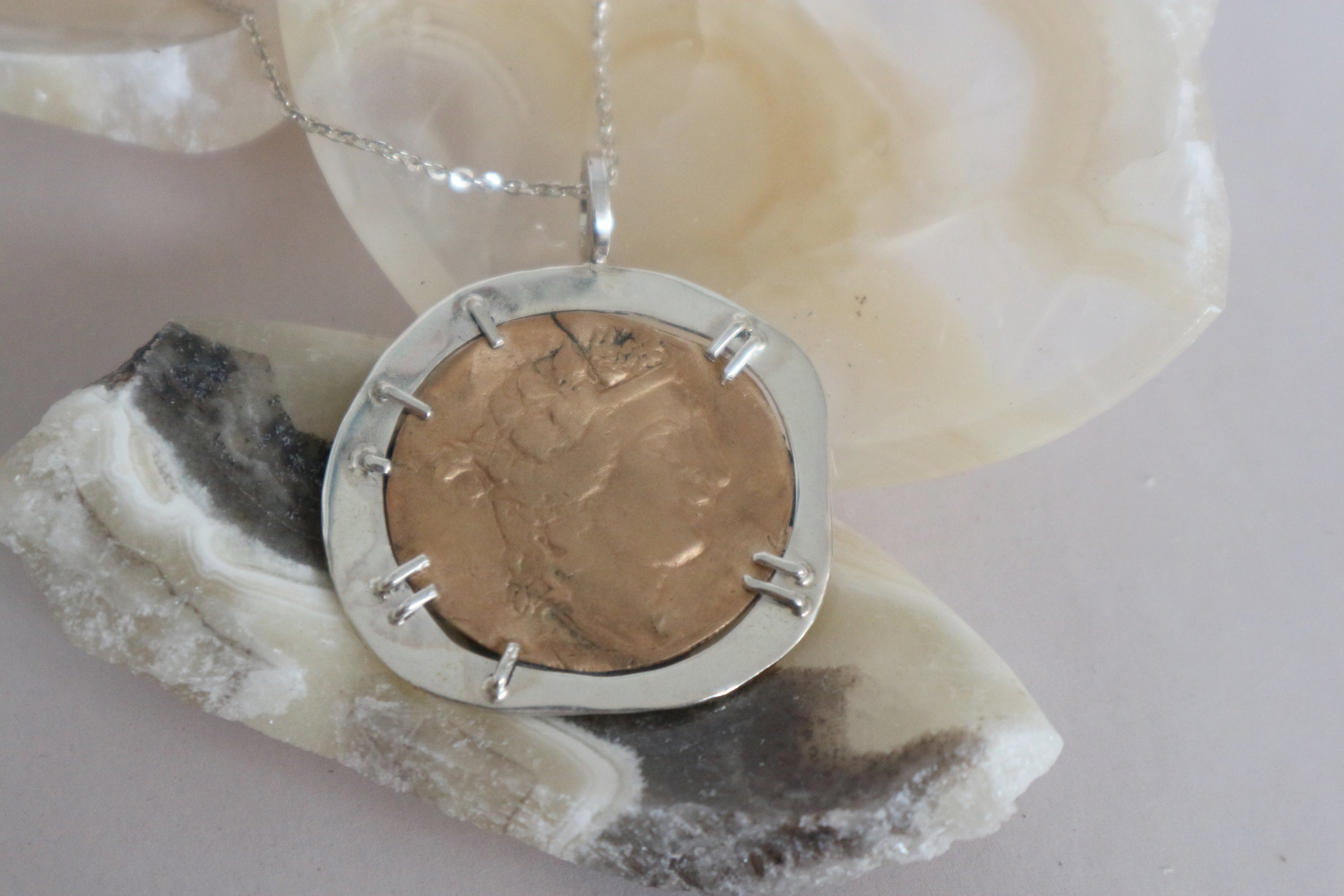 Let the feeling of celebration come upon you with this wonderful Dionysus Talisman. The God of grape harvest, winemaking and wine, of fertility, orchards and fruit, vegetation, insanity, ritual madness, religious ecstasy, festivity and theatre in ancient Greek religion and myth.
Sterling silver and ancient bronze pendant
Sterling silver 30" long chain.
One of a kind piece
Recently Viewed